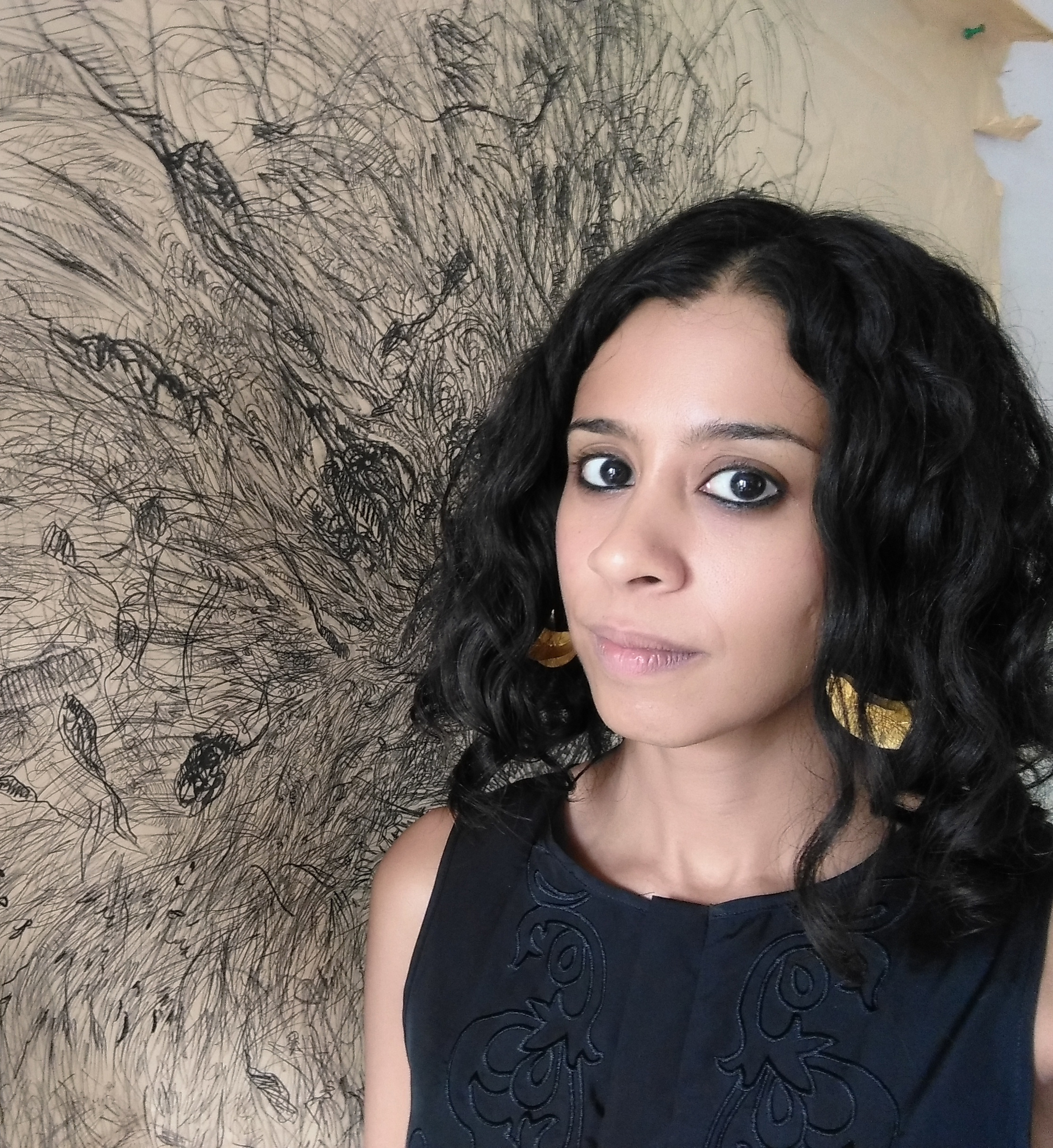 Devasher has trained as a painter and printmaker, and works in a variety of media including, video, prints and site-specific drawings. Her current research brings together her interest in early scientific observational instruments and contemporary observational sciences, specifically astronomy and atmospheric sciences, to study the twin aspects of the Earth's skies: its celestial constants on one hand and the mutable objects of the atmosphere on the other.
Devasher's work has been shown at the 14th Sharjah Biennial Leaving the Echo Chamber (2019), Kaserne Basel (2019) Museu d'Art Contemporani de Barcelona (MACBA) (2018), 7th Moscow Biennial (2017), the Spencer Museum of Art USA (2018,16), MAAT Museum of Art and Technology, Lisbon (2016), ZKM, Karsruhe (2016), Bhau Daji Lad City Museum in Mumbai (2016, 2018) Singapore Art and Science Museum (2016), Whitechapel Gallery, London (2016), and the 5th Fukuoka Asian Art Triennial (2014), the 1st Kochi Biennale (2012), among others. Recent projects include 'The Observatory' a performative essay in collaboration with Legion Seven performed at Kaserne Basel (October 2020), Conjunctions and Observing Observation (October 2019) as part of the 5 Million Incidents Project (2019-2020) initiated by the Goethe-Institut / Max Mueller Bhavan, New Delhi & Kolkata, conceptualized in collaboration with Raqs Media Collective.
Upcoming projects include 'The Observatory: Second Site', an extension of the collaboration between Devasher and Legion Seven. By transforming the ordinarily immobile observatory into a peripatetic entity, this excursion into cosmological bodies and our relationships to them investigates how questions of time, scale, perception and resolution shift with the virtual interface.
Devasher has been an artist in residence at the Spencer Museum of Art (2016), Fukuoka Asian Art Museum (2014), Glasgow Print Studio (2014), The Max Planck Institute for the History of Science in Berlin (2012) and the Anthropocene Campus II at the Haus der Kulturen der Welt in, Berlin (2016). In 2018 she spent 26 days as artist in residence on board an oil tanker as part of the Owners Cabin Residency Program